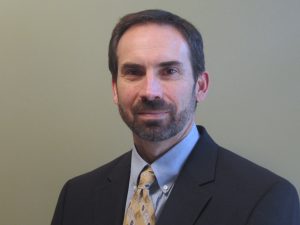 Charles Brunner
Principal
White space, possibilities, problem solving, and solution details. As an Engineer and New Product Development Professional, Chuck has spent over thirty years driving to success in these areas. His extensive experience across diverse products and functions has provided him with a depth of knowledge to address virtually any situation throughout the NPD process. Much of Chuck's work has involved the coordination of globally diverse groups of internal and external resources to obtain desired results. These experiences provide him with a unique perspective that allows Chuck to bring the right understanding and mindset to each situation and challenge, be it translating technical information into benefits and value for Sales & Marketing, or driving engineering and design to satisfy consumer and market needs.
Most recently, Chuck was Director of R&D for kitchen products at SharkNinja Operating LLC, makers of Shark vacuums and Ninja blenders. In this role, Chuck moved the R&D group from "fire fighting" problems arising late in the development cycle to focusing on identifying products, enabling technologies, and platforms to support a clear product road map tightly aligned with consumer benefits, business needs, and commercial viability. This was accomplished through a multi-pronged strategy of a) driving the front end of innovation to identify the right products, b) identifying, understanding, and prototyping emerging technologies to demonstrate the impact on an improved customer experience and value proposition, and c) enhancing existing products through a better understanding of fundamental performance and results drivers.
Prior to SharkNinja, Chuck worked with large and mid-size companies, start-ups, and product development and strategic innovation firms. He has been involved in all aspects of the new product development process, and has developed a vast range of products from medical devices, to food service equipment, to mobile game controllers. Chuck brings an exceptional combination of skills in opportunity identification, manufacturing ramp-up, QA, and logistics to an organization. Those skills are supported with strong program/project management and electro-mechanical design capabilities, and proficiency in the design of injection molded, sheet metal, extruded, die-cast, and machined parts. These qualifications, along with extensive experience in globally distributed, multi-disciplinary team coordination and global outsourcing coordination and management, allow Chuck to immediately engage with and add value to any new product development challenge.
Chuck graduated from Pennsylvania State University with a Bachelor of Science degree in Mechanical Engineering, has written and spoken multiple times with regard to innovation and opportunity identification, and currently holds fifteen U.S. patents and multiple international patents.
Maureen Brunner
VP Media and Marketing
People and Communication have been a hallmark of Maureen's career. Whether dealing with customers on the surety side of insurance, or running operations at the YMCA, interfacing with people both in person and through social medial is what drives Maureen.