Product Development
Opportunity to Product Reality
We are a small product development firm serving select clients with custom crafted solutions. We bring a synergistic combination of engineering technical capability and marketing understanding to not only identify potential product opportunities, but to transform user needs and product requirements into producible, commercially viable products. Our experience and skill set provide us the unique capability to address challenges encountered throughout the new product development process, from opportunity identification to market realization. Rather than forcing a one-size fits all process onto every challenge, we make use of our team's extensive experience and adapt to, or drive change in, a given situation or process. We aim to deliver value-add solutions to the unique challenges faced by our clients.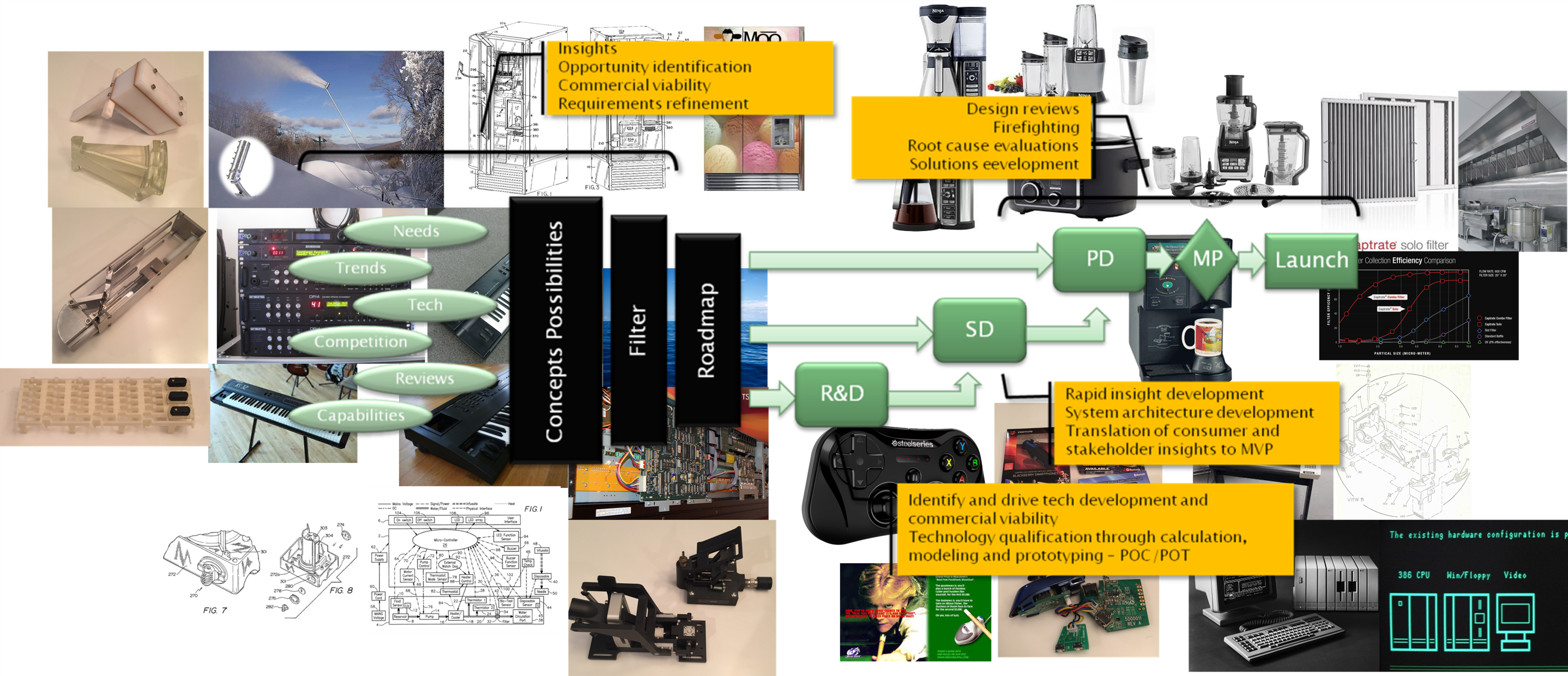 Vision
Working with client teams, or as a fully independent resource, we help clients establish a strategic vision and landscape of new product and solution possibilities. The laser focus required to get the latest products out, and to meet near term business goals, can often make it difficult for companies to consider, let alone cultivate future possibilities.  The more these possibilities stray from the usual business and know product offering, the more difficult it can be to advance that future vision and to develop new innovative products.   Working with senior leadership, 3V advances the creation and qualification of future possibilities while allowing the clients development team to stay focused on critical near-term issues.
More tactically, we apply our skills and experience to advance existing near term development efforts.  Our cross industry and cross functional experiences make us the ideal resource to provide new insight and perspective to identify potential issues and develop viable solutions as part of the normal development process or for those hopefully rare "all hands-on deck" firefighting efforts.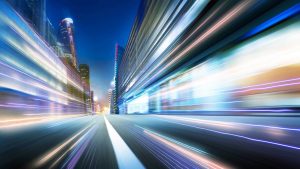 Velocity
Speed to market is critical but getting the wrong product to market quickly is an exercise in burning cash, burning out people and tarnishing brand image.  By establishing a pipeline of qualified possibilities, clients can increase their development velocity, bringing more of the right new products to market in a shorter time.  When you are moving fast and being agile, you need a partner that can respond and adapt. Once again, our cross industry and cross functional experience come into play, allowing us to quickly come up to speed on challenges and situations allowing us to start adding value immediately.
Value
As a service provider, our goal is to add value to our clients' product development efforts and aspirations. If we won't add value we don't want to be doing it.  We achieve this by being selective in the clients and the projects that we get involved with and by constantly driving towards clarity on goal and expectation alignment.  Because our clients range in size and financial strength from non-funded start-ups to fortune 500 companies, we are as flexible with our engagement options as we are with our process.  We are confident we can structure a program that will provide you and your company with the right value at the right time.